Are you a fashion designer, DIY enthusiast, or someone who loves to create unique and stylish pieces? If so, then you know the importance of having a wide variety of fabrics to choose from.
When it comes to buying fabric, the options can be overwhelming, but buying wholesale fabric from a trusted source like Spandex Warehouse can provide you with numerous advantages.
In this blog post, we will explore the benefits of purchasing fabric wholesale and why it is a smart choice for those looking to save money, get access to a vast selection, and unleash their creativity. Get ready to discover the endless possibilities of wholesale fabric!
Lower Costs
Fashion designers are looking for low-cost fabric for their projects. Retailers will be of little assistance here. However, by buying in bulk from wholesalers, companies can make significant financial savings.
As you can see, wholesalers often purchase goods themselves in bulk and at a discount. They also pass on a percentage of their savings to buyers directly in the shape of discounts. Both parties benefit from it, making it a win-win situation.
As a result, the buyers get a far better deal. This small discount can provide significant relief to entrepreneurs working on a limited budget. Additionally, it will enable them to put the money left over toward essential business operations.
Convenience
An easy and practical way to get fabric is from a wholesaler. Entrepreneurs and fashion firms do not need to leave their comfort zones to buy wholesale fabric by the bolt. How?
Wholesalers who frequently interact with the brands are well-versed in the chosen fabric types and grades. Additionally, there is complete transparency between the two parties on the terms of payment as well as delivery terms.
When ordering fabric online, things become much easier. Picking the ideal fabric and price can be facilitated by a brief video conversation. The best feature is that purchasers do not have to worry about fabric transit. The wh3lesaler will deliver the products to their door within a predetermined time frame.
Industry Expertise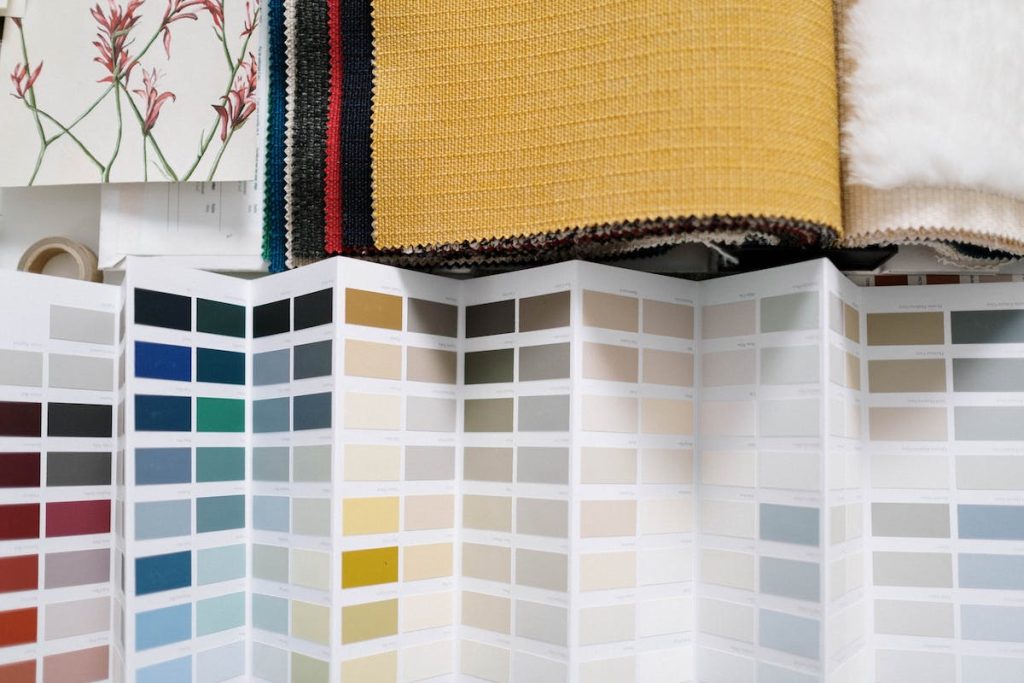 The fashion industry is complex, and knowledgeable wholesalers are well aware of this. They have an in-depth understanding of the various kinds and subcategories of fabrics utilized in this industry.
These fabric wholesalers have a lot to teach fashion brands and business owners.  They can widen their clientele and educate their customers further. Therefore, working with wholesalers has a hidden benefit that may directly affect conversion rates.
Many companies also urge their fashion experts to begin their careers by working with reputable suppliers to learn the ins and outs of textiles. It's like receiving training that will enable them to become experts at dealing with clients and addressing problems.
Access to a Wide Selection of Fabrics
When purchasing from wholesalers, businesses gain access to a huge selection of products. It is one of the most significant benefits for brands that deal with multiple fabric categories. These wholesalers turn into a one-stop shop for all of their fabric-related needs. In addition, wholesalers stay updated on market trends.
They frequently update their inventory. Businesses can save a significant amount of time as well as cash that would otherwise be spent researching the most recent fabric types in the industry.
It will also be beneficial to their customer base. Customers may rely on these companies to find the newest, hardest-to-find fabrics on the market.
Encourages Long-Term Business Partnerships
Building long-term business ties in the supply chain is critical to a business's survival. And for this reason, a lot of wholesalers eagerly anticipate forging successful business relationships with their big clients. It ensures a consistent source of income for them and gives them a loyal customer base.
Buyers who wish to buy wholesale fabric may rely on these suppliers to meet all of their fabric requirements. It also ensures a consistent supply of stock throughout the year.
One of the most significant benefits of buying bulk fabrics is that it fosters trust and dependability between the parties. This encourages wholesalers to prioritize delivery dates, provide flexible payment options, and offer credit programs.
Reduces Turnaround Times
Companies that have large projects to complete need to have raw materials readily available. It's critical to adhere to the production deadlines. Retailers do not accept large orders.
Your business may find itself in trouble if it depends on them for deliveries. This is where wholesalers enter the picture. Aside from large orders, they also do an excellent job of assuring prompt delivery of the textiles.
They can also quickly resolve difficulties with fabric quality, length, and color. All of these factors contribute to a shorter total turnaround time for clothing companies.
Meets Quality Standards
Fashion brands that manufacture clothing require large volumes of fabric and other raw materials. It is not possible to meet this criteria through retailers. For starters, they may not receive the complete supply in just one shipment. Second, purchasing in bulk from stores might dramatically increase their budget.
Wholesale fabric vendors, on the contrary, can easily provide these large amounts. They have good business relationships with fabric mills. Textile mills employ highly skilled professionals who weave, spin, and dye fabrics.
It ensures that businesses receive high-quality fabric at the greatest possible price. The best option for businesses to meet their fabric needs on schedule is to purchase from wholesalers.
Top Mistakes to Avoid When Buying from Wholesalers
In the long term, certain impulsive and careless purchasing decisions can cost businesses dearly. The following is a list of the three of the most common mistakes that clothing businesses commonly make when purchasing from fabric wholesalers.     
Not understanding the importance of continuity: presenting a specific fabric to a client, gaining their approval, but being unable to acquire more since it is not readily available. It is the most common mistake that fashion businesses make when attempting to market their product line to online shops.
Purchasing fabric without a plan of action: This approach freezes funds, takes up warehouse space, and increases the entrepreneurs' emotional stress.
Not inspecting the fabric roll's quality: A sample of the fabric roll is often used as the starting point for garment production. But for some reason, they overlook inspecting the full roll's quality. Sometimes the outcome can be dangerous.
Bottom Line
Buying fabric in bulk can offer a plethora of benefits, from cost savings to a wider range of options and increased availability. Whether you are a fashion designer, an avid crafter, or a business owner, purchasing wholesale fabric can be a game-changer for your projects or products.
Remember to do your research, compare prices, and find a reputable supplier like Spandex Warehouse to ensure you get the best quality fabric at the most competitive prices. Start enjoying the advantages of buying wholesale fabric today and let your creativity soar!